Trail 3 is one of the awesome, lively and challenging trail of Margalla hills in Islamabad. It's a good place to kick-start hiking along with kids. The trail 3 keep you active throughout the journey, while kids can take short breaks at various scenic spots on wooden benches. Large number of locals as well as foreigners enjoy the trail 3 walks on daily basis. Whenever you visit Islamabad, it is recommended to visit trail 3. The average distance of both the treks is 5.57 km and total climbing counts approximately of 672 m.
ISLAMABAD WEATHER
There are basically 2 trails for this one. One is direct also called fire trail, which is a steep and a bit exhausting. It is not recommended for the new bees. Otherwise, its mush quicker to reach the top. The other one is the normal hiking trail, which goes in zigzag form and much easier for all ages except few steep climbs.
The track is surrounded by nature all over with trees & flowers, monkeys and other small animals, nothing dangerous. The environment is soothing and refreshing with cool fresh air to breathe. There are no proper shops or cafés on the way up, so it's better to have water / juice bottles with some snacks before starting the hike. Sometimes on the way one can find a few hawkers selling drinks, biscuits and snacks. The trails end at Monal.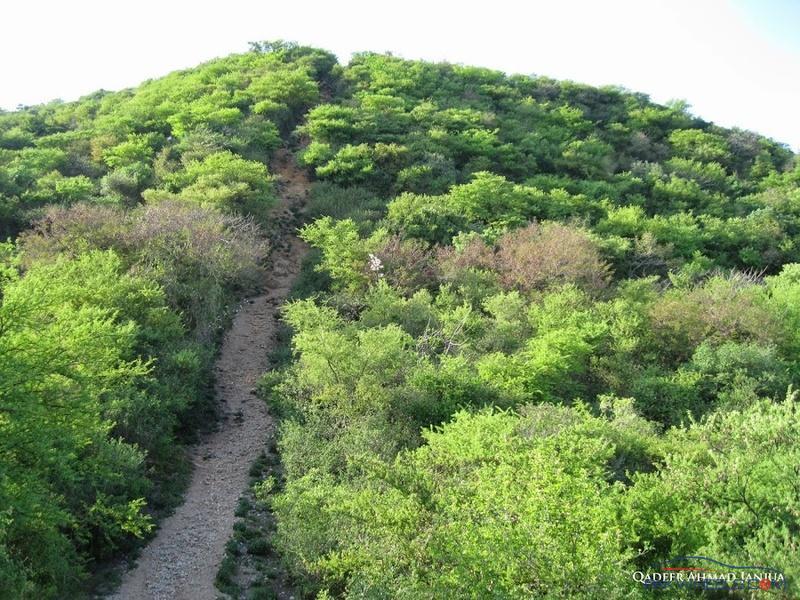 A precaution is required if you are going in summers. There will be a lot of sweating, so there are chances of dehydration. The best recommended time is the winter, when one can really enjoy without being exhausted.
We are sorry that this post was not useful for you!
Let us improve this post!
Tell us how we can improve this post?
Post Disclaimer & Copyrights
The information contained in this post is for general information purposes only. The information is provided by author of Trail 3 Margalla Hills Islamabad and while Travel Guide Pakistan endeavor to keep the information up to date and correct, we make no representations or warranties of any kind, express or implied, about the completeness, accuracy, reliability, suitability or availability with respect to the information or related graphics contained on the post for any purpose.
For any copyright claim violated by blogger contact travel guide Pakistan through contact tab